Why is my Joomla site not mobile-friendly?
Have you got a Joomla site that's coming up with Google warnings saying it's not mobile friendly even though you're using a mobile-responsive template? Here's how to fix it.
By now you've probably heard about the April 21st Google update that will impact search results for non-mobile-friendly websites. If you've got Google Webmaster Tools installed on your site, you may have started receiving emails telling you to start making your site more mobile friendly.
Google has also released this really nice tool for testing whether it thinks your URL is mobile friendly or not.
However, a few weeks ago I started to notice that I was getting Webmaster Tools notifications for my Joomla websites that were already using mobile-responsive templates.

After a little while of looking in to this issue, I realised that Google needs access to your website template's CSS files in order to see if elements are sized appropriately for mobile devices. Now, previously Joomla websites' robots.txt file restricted the /templates/ directory from being crawled by search engines. While this has been changed on the newest release of Joomla, you may have to manually make this change on your old installation if you're getting these errors.
The offending line of the robots.txt file (found in your Joomla root directory - most likely public_html) is seen below: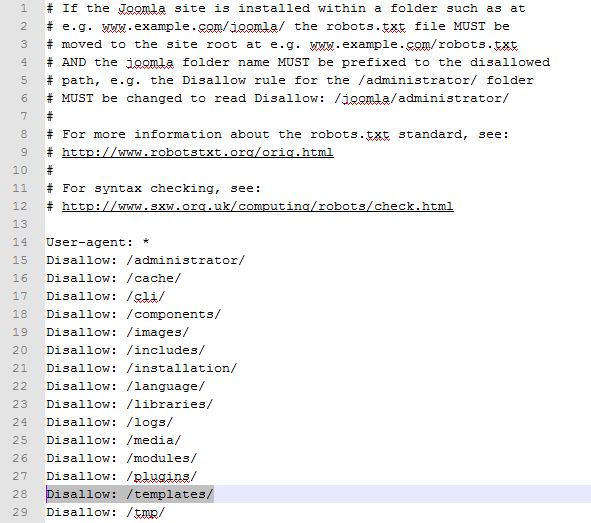 To fix these errors from ocurring, simply remove this line and re-upload your robots.txt file.
Google's mobile friendly test tool should now love your website if it's using a mobile-responsive website template.